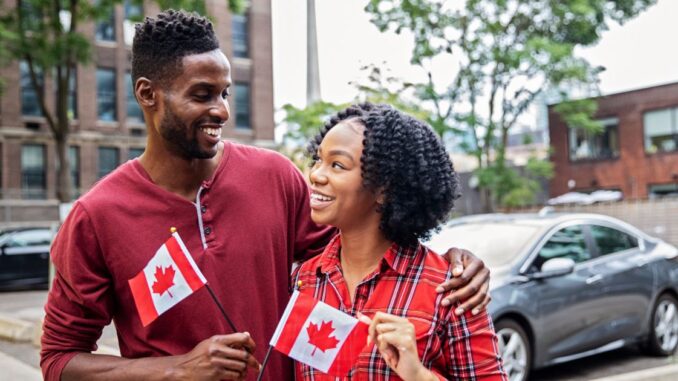 Canada is not just a great country that welcomes eligible immigrants across the globe; it also grants eligible permanent residents citizenship. According to Become A Canadian, Canada granted over 13,500 permanent residents Canadian citizenship in the just concluded Citizenship Week.
Citizenship Week is an annual event where new Canadian citizens are celebrated and shown what it means to be Canadian. 
In this year's Citizenship Week, Canada hosted 105 citizenship ceremonies and invited over 13,500 new Canadians in all provinces and territories. 
The Honorable Sean Fraser, Minister of Immigration, Refugees, and Citizenship, attended the citizenship celebrations in Halifax and Vancouver. He welcomed the new Canadian citizens and reinforced Canada's tradition of providing support to vulnerable people.
Become A Canadian could establish that this year's ceremony was an emotional and delightful experience, as always, for those who received their citizenship. Friends, families, and other well-wishers who could attend showed great joy in the momentous occasions.
Words from the Honorable Minister Sean Fraser
An expert from Become a Canadian could confirm that Minister Sean Fraser emphasized the role and responsibilities that Canadian citizenship entails during Citizenship Week.
In Minister Sean Fraser's words:
"It was a great honor to participate in inviting over 13,500 new members to our Canadian family. It is one of the best parts of my job. Citizenship Week 2023 has allowed me to reflect on everything that being Canadian means: the freedom to live as our authentic selves, the connection to our natural world, and the opportunity to reach our full potential no matter where we came from. I am thankful daily to be Canadian and encourage everyone to reflect on what being Canadian means to them."