One of the most important benefits of immigration to Canada is the option to becomeaCanadian citizen once the eligibility requirements are satisfied. Since 2006, over 1.5 million immigrants have met the criteria to becomeaCanadian citizen, including the 260,000 permanent residents of Canada who were granted Canadian citizenship in 2014.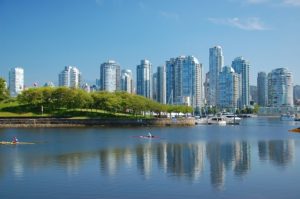 Anyone who is issued a Permanent Resident (PR) Visa to Canada through various Canadian immigration programs (e.g., for skilled foreign workers, families, refugees, etc.) has the opportunity to becomeaCanadian citizen and enjoy the advantages of citizenship, once they meet all of the criteria.
In general, to becomeaCanadian citizen, a person must live in Canada as a Canadian permanent resident for a minimum of four years (i.e., 1,460 days) within the six-year period prior to applying for Canadian citizenship, plus they must be physically present in Canada at least 183 days in each of those four years.
Additionally, a Canadian permanent resident must be at least 18 years of age; provide evidence that they have acceptable English or French language skills; show that they have filed their Canadian income taxes each year; and not be convicted of a crime.
There is also a Canadian citizenship exam that must be passed by those ages 14-64 to demonstrate adequate basic knowledge of Canada's history, institutions, values and symbols, as well as the rights and responsibilities of Canadian citizenship.
Furthermore, an application for Canadian citizenship must be correctly submitted with all of the required documents and governmental fees.
If approved to becomeaCanadian citizen, the immigrant must attend a special citizenship ceremony, take the Oath of Citizenship and will then receive their official Canadian Citizenship Certificate.
Canadian citizens enjoy many benefits, including free basic healthcare, access to educational programs, the right to vote, and the option to apply for a Canadian passport, plus they may be able to sponsor family for a PR Visa to Canada.