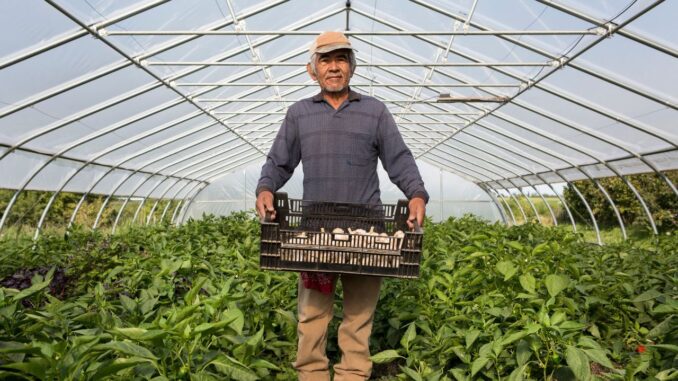 From a report, about 40% of Canadian farmers are expected to retire in the next 10 years. The same report by the Royal Bank of Canada (RBC) stated that 66% of farmers don't have a succession plan.
Also, researchers predict the agriculture industry will have a shortfall of farm, nursery, and greenhouse workers.
Become A Canadian reported that the report by RBC included a suggestion for Canada. The suggestion is for the country to update its immigration programs to welcome 30,000 farm-oriented immigrants.
Aside from the suggestion, the report provided a solution. The solution is the creation of a federal process for experienced temporary foreign workers (TFW) to secure permanent resident status.
More Suggestions about Combating the Impending Labour Shortage in Canada's Agricultural Sector
According to Evan Fraser, the director of the Arrell Food Institute at the University of Guelph, the TFW program is not sufficient for combating the labor shortage.
There are needs for workers in the new forms of agriculture, which are year-round operations, Become A Canadian reported. Due to this, the welcoming of temporary migrant workers who come in for the growing season will not be very beneficial.
Another program to help bring in workers for the agriculture industry is the agriculture-specific immigration pilot program which started in 2020. This program is designed to offer permanent residency for non-seasonal workers with experience.
This Ag-focused immigration pilot ends in May. But there are deliberations on the possibility of extending it beyond its scheduled expiry date.
The Need for Support for Potential Immigrant Farm Workers
One of the current immigrant farmers in Canada, Rehan Khan, stated that there is a need for government workers to provide newcomers with vital information. This information includes how to rent machines and tips on selling their products. It will aid their work as farmers in Canada.