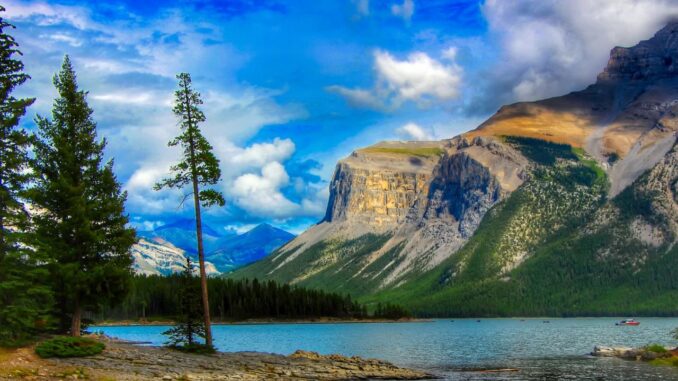 Canada's unique and immense landscape has made it one of the most visited places on Earth. This country boasts diverse people, food and culture. The country also features vibrant coastal cities, tundra landscapes and many more amazing scenic places.
Become A Canadian concluded that Canada is a place to have unforgettable fun experiences and adventures.

One of the exciting places to have rich fun in Canada is Banff National Park. This is Canada's oldest national park and it offers impressive and breathtaking views of bright blue glacial lakes and the mountainous region which is part of the Canadian Rockies. This park also allows for recreational activities like hiking, swimming, etc.
Some Other Adventurous Places to Visit in Canada This Year
Niagara Falls is another adventurous place to visit in Canada. These exceptional and massive waterfalls come with mist showing rainbows and inspiring views. Niagara Falls is the most visited destination in Canada. This is because of the beauty of this place and the fun activities it offers, Become A Canadian stated.
Are you looking for a local craft and food scene in Canada? If yes, you need to visit St. Lawrence Market. From this market, you can get fantastic arts and crafts. Also, delicious fruits and vegetables with street food are readily available in one of Canada's most visited markets.
Canada - One of the World's Top Travel Destinations
Canada is one of the best places to visit for an adventurous journey this year. This country boasts iconic sites, a unique landscape, and diverse people and cultures. These features and more make it a top travel destination.